Oh, btw, I still stand by half of these being magic.
Those lollipops that doubled as a full-functioning WHISTLE.
A FUCKEN WHISTLE.
@jack.0ldschoo1 / Via instagram.com
And that sauce which was tomato-flavoured but came out of the bottle green or purple.
PURPLE TOMATOES???
Via imgur.com
Those flavoured straws which would only change the milk when you sucked on the straw.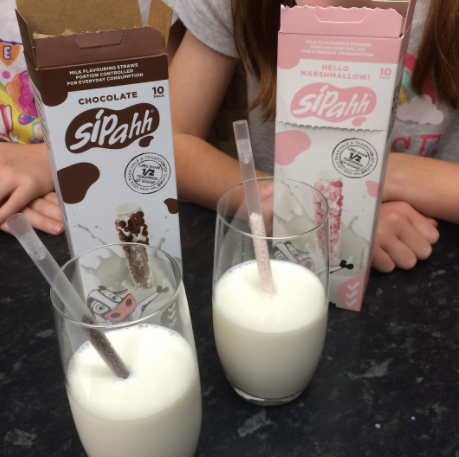 @everchangingmum / Via instagram.com
That gum which started off as dust then just magically turned into gum in your mouth.
Hubba Bubba
---