Israeli soldier who killed wounded Palestinian attacker loses appeal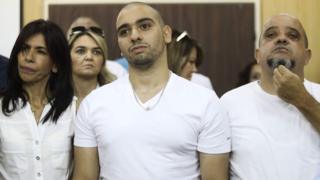 An Israeli military court has rejected the appeal of a soldier who was jailed for 18 months for killing a wounded Palestinian attacker.
Elor Azaria was found guilty in January of manslaughter for shooting dead Abdul Fatah al-Sharif, 21, in Hebron, in the occupied West Bank, in March 2016.
Azaria had told a colleague that Sharif, who had stabbed another soldier, "deserved to die".
The high-profile case has split opinion across Israel.
Military chiefs condemned his actions, but others praised them.
Azaria had appealed against the verdict, while the prosecution was demanding an increased sentence.