Trump rolls back Obama's Cuba thaw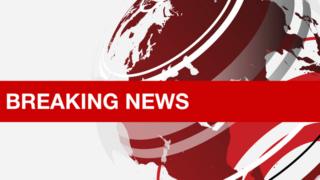 US President Donald Trump says he is rolling back the Obama administration's "completely one-sided deal with Cuba".
Speaking in Miami, Florida, Mr Trump said his new policy would tighten rules affecting travel and sending funds to the Caribbean island nation.
He is not reversing several diplomatic and commercial ties, and will not remove the US embassy in Havana.
Commercial flights from the US will continue, as will allowing Americans to return home with Cuban goods.
Mr Trump began his remarks by deriding Communism, and acknowledging the Cuban-Americans who have a "painful but important story to tell about the true and brutal nature of the Castro regime".
"The profits from investment and tourism flow directly to the military," he said to applause. "The regime take the money and owns the industry."
"We do not want US dollars to prop up a military monopoly that exploits and abuses the citizens of Cuba," he told the audience.
Earlier in the day, Vice-President Mike Pence visited Little Havana in Miami to play dominos with Cuban-Americans.