Warmbier father 'disbelieves' N Korea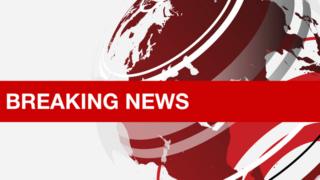 The father of a US student freed by North Korea this week says he does not believe the regime's explanation for his son's coma.
The regime said Otto Warmbier, 22, went into a coma last year because of botulism and a sleeping pill he was given after his trial.
His father, Fred, said there was no excuse "to deny him top notch medical care for so long".
Otto landed in Ohio on Tuesday and is being treated in hospital.
The medical centre where he is being treated said he suffered a "severe neurological injury" and is in a stable condition.